Minumec, a leading company for more than 30 years in the production of small parts and metal turning, has participated with great success at the Fornitore Offresi 2023 fair, held from 9 to 11 February at the Lariofiere Como Lecco space.
This important event was an opportunity for Minumec to show its complete range of products, including the latest innovations and technological solutions, to an interested and highly qualified audience.
Fornitore Offresi, one of the most anticipated events by industry experts
Fornitore Offresi is an important trade fair in the industrial sector, held every year at the Lariofiere exhibition and congress centre.
This event is a unique opportunity for companies to meet, present their products and establish new business relationships.
Fornitore Offresi welcomes, during each edition, a highly qualified and specialized audience, composed of representatives of companies, engineers and industry experts, who have the opportunity to meet directly the suppliers and to know the latest technological solutions available on the market.
The fair also offers participants a wide range of technical courses and workshops, which allow visitors to acquire new knowledge and deepen their skills. In summary, Fornitore Offresi is a major event for the industrial sector, as well as a unique opportunity for companies to show their excellence and establish new business opportunities.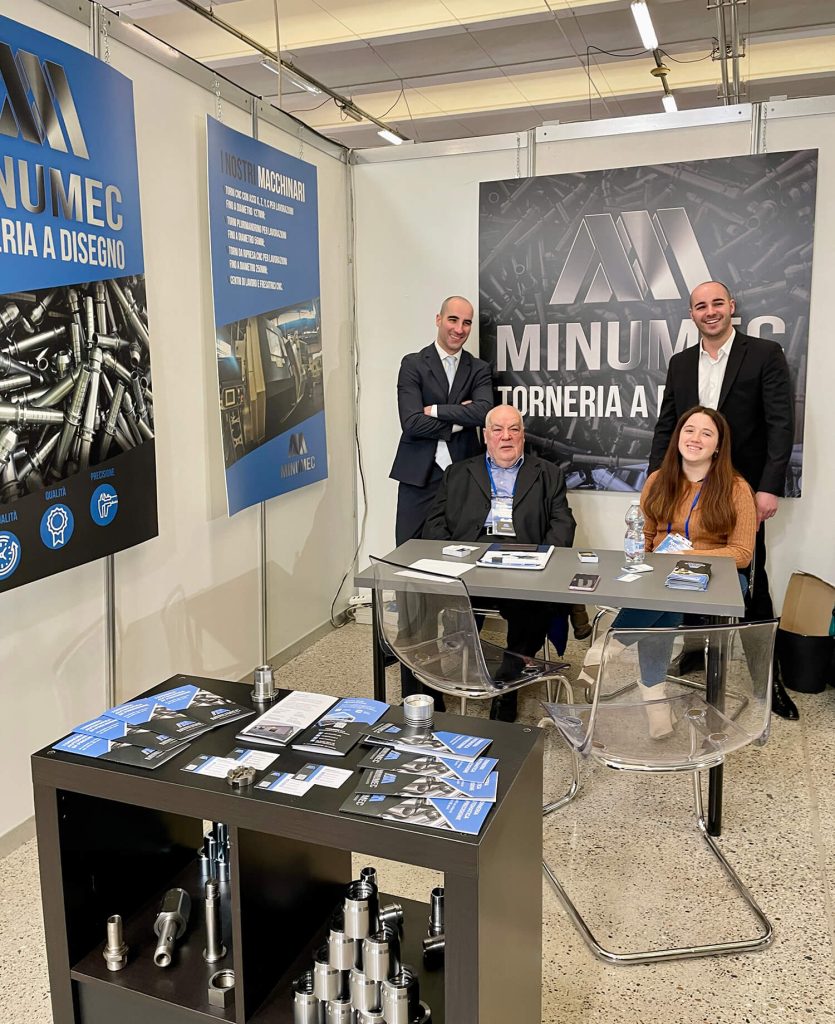 The participation of Minumec to Fornitore Offresi 2023
On this occasion, Minumec presented its excellent technical capacity, thanks to a highly qualified team, which discussed the specific needs of the market and showed customized solutions to potential customers. This has allowed the company to get in touch with many other companies in the sector, establishing important business relationships that could lead to future collaborations and growth opportunities.
It is also important to note that Minumec has recently moved from Lecco to Olginate, in a series of offices and buildings more spacious, efficient and performing.
This move represents an important step forward for the company, which has been better able to present its capacity for innovation and growth to trade fair visitors.
In the field of precision automatic small parts and turning, technological innovations are playing an increasingly important role in increasing the competitiveness of companies.
Minumec, thanks to its thirty years of experience and technical capacity, is able to offer highly innovative and customized solutions, which guarantee high precision and high production efficiency. In particular, Minumec's presence at the Supplier Offresi 2023 event highlighted the company's desire to invest heavily in advanced quality control technologies and the digitalization of production processes, to ensure ever greater customer satisfaction and a stable market presence.
In conclusione, possiamo affermare che la partecipazione di Minumec alla fiera Fornitore Offresi 2023 è stata un grande successo, che non solo ha permesso all'azienda di mostrare la propria gamma di prodotti di alta qualità, ma anche di entrare in contatto con potenziali clienti e partner commerciali. Minumec, con il suo recente trasferimento a Olginate, continua a dimostrare la propria capacità di innovazione e crescita, e sarà presente anche in futuro a questo importante evento, per rafforzare la propria presenza sul mercato e per fornire soluzioni innovative ai propri clienti.